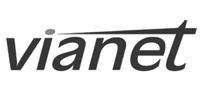 Rural Wireless Internet comes in a variety of speeds, however please note that not all speeds will be available at all towers. Although we are upgrading sites as quickly as possible, all the listed speeds may not be available due to older equipment on towers, distance from tower and blockage from trees and terrain.
We encourage you to click the "Check Availability" button below to start the signup process. Signup will be confirmed after review by one of our wireless representatives and, in most cases, an in-person sitecheck.
Expected installation times will vary according to time of year and site check location. Listed times are maximum.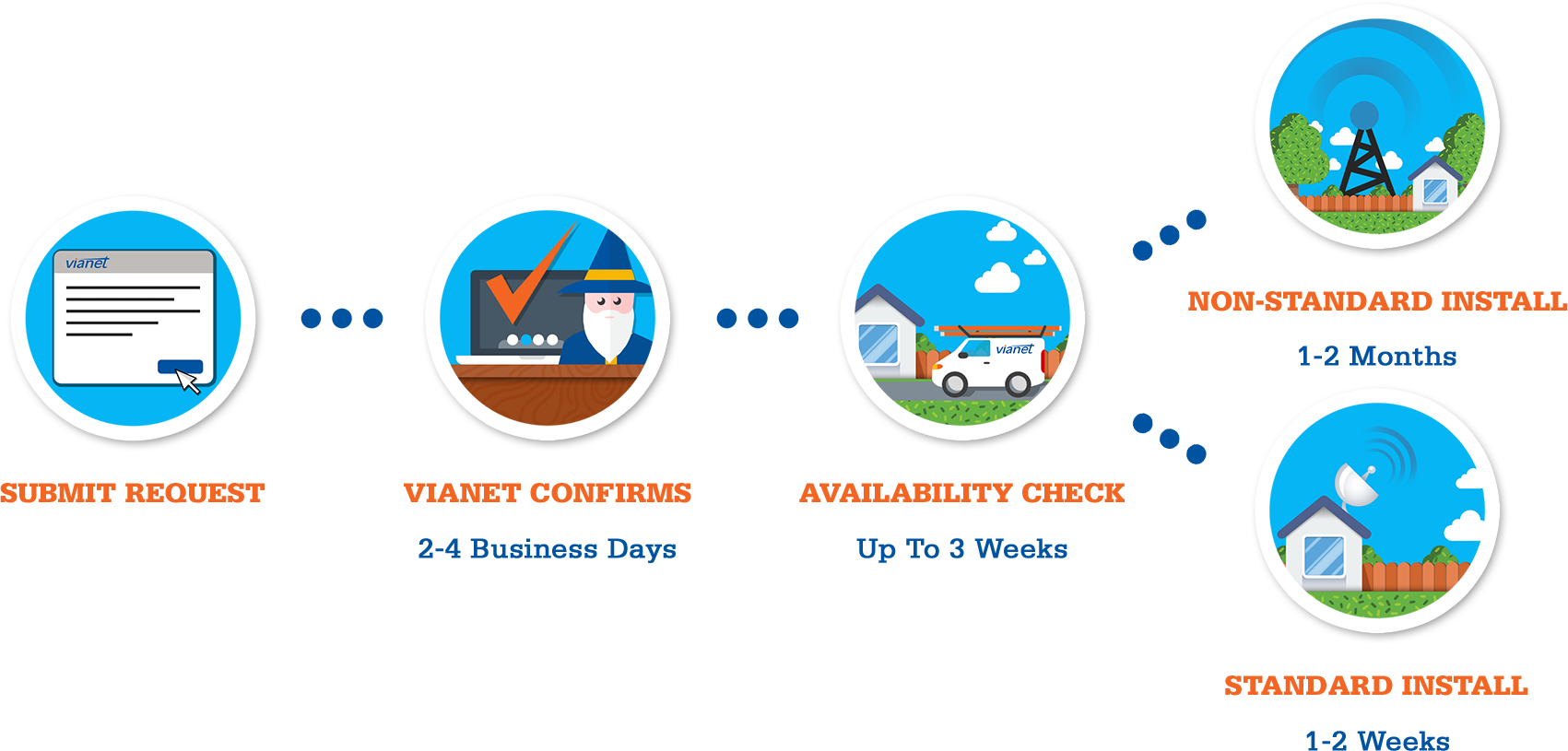 You submit your Signup Request
Vianet then confirms whether you qualify (2-4 business days)
Vianet performs onsite service availability check (Up to 3 weeks)
Schedule install (1-2 weeks)
A site check is required to determine package availability. To arrange a site check, please complete the form located at https://sitecheck.vianet.ca. You will then be contacted by a Vianet representative.
Telephone
---
Value-Added
Online backup - from $10.00 /month
Additional email accounts - $2.00 /month
1 GB of email storage space - $2.00 /month
100 MB of personal web space - $5.00 /month
Installation Charges
Installation charges apply to all high-speed wireless internet packages.
---
Speeds and Data
Connection speeds, amount of data moved, or some combination of the two may be limited to provide fair access to all subscribers based on the capacity of the system.
---
Cancellations
Wireless service is canceled on the last day of the month and requires a minimum 30 days notice. Hardware must be returned within 10 days of cancellation or a hardware rental fee will be billed until it is returned.
---
Request Additional Info
* All speeds listed are an intended as an estimate only. Individual customer experiences may vary.
* All pricing is subject to the addition of applicable taxes.
© 2017 Vianet